El Cuerpo es un Archivo
Projection mapping
1 May 2018
---
Skills

El cuerpo es un archivo is a 360º video montage with multichannel sound inspired in the Mexican Movement of 1968. It is part of the permanent exhibition at Centro Cultural Universitario Tlatelolco in Mexico City. During the performance dancers interact with historical photographs. In response, a dance unfolds leaving the viewer immersed and inviting the audience to engage with the archive (of Tlatelolco Massacre).
The project was directed by Pablo Martínez Zárate and involved an indisciplinary team. My job here was setting multichannel audio and mapping a 360º video over a cylindrical screen using 6 short throw projectors. Below you can see the process of wrapping the image to the curved surface with the MadMapper software.
Format: 8,16, 35 y 120 mm + HD video
Duration: 15:00 min
Process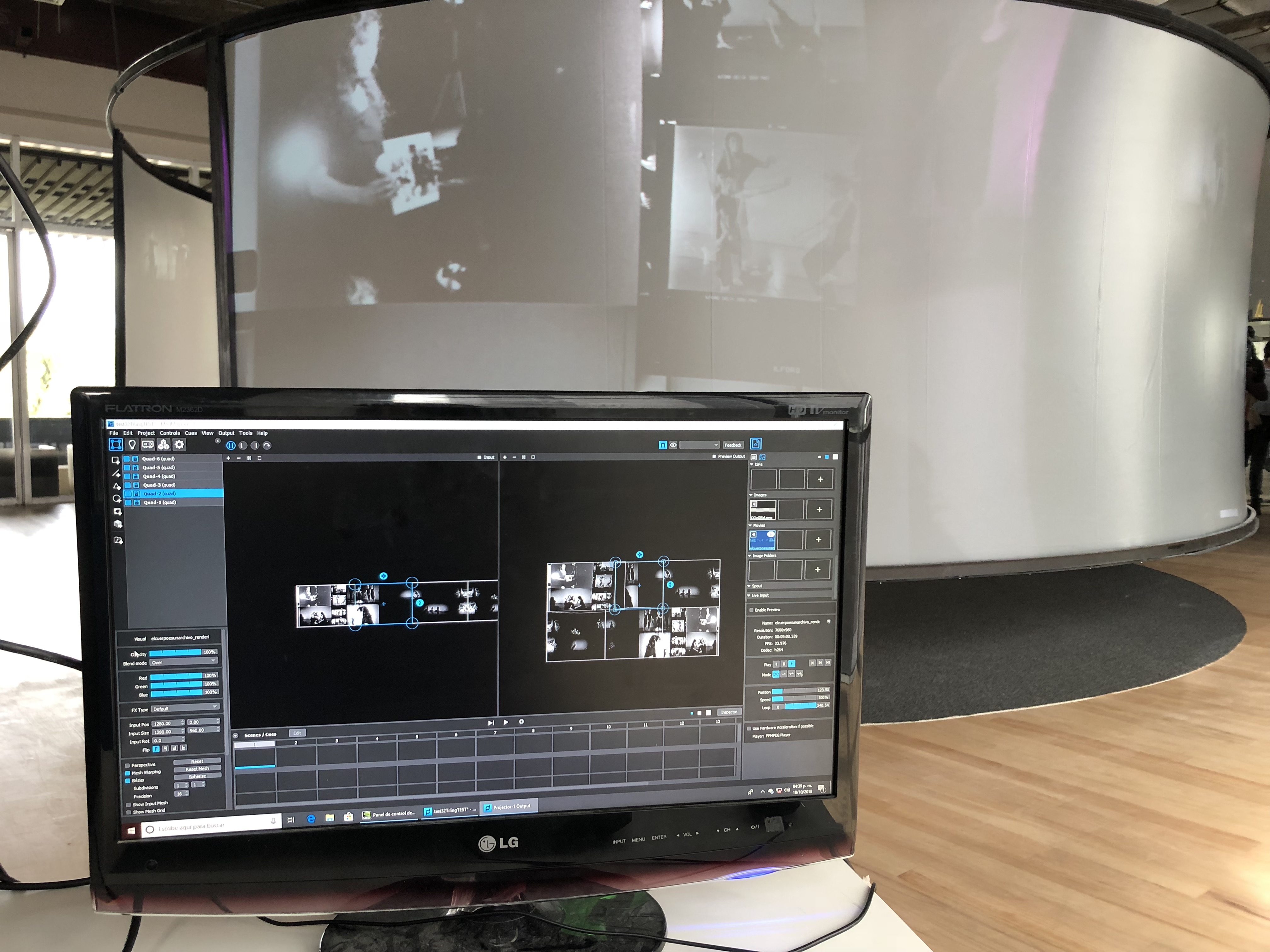 Final work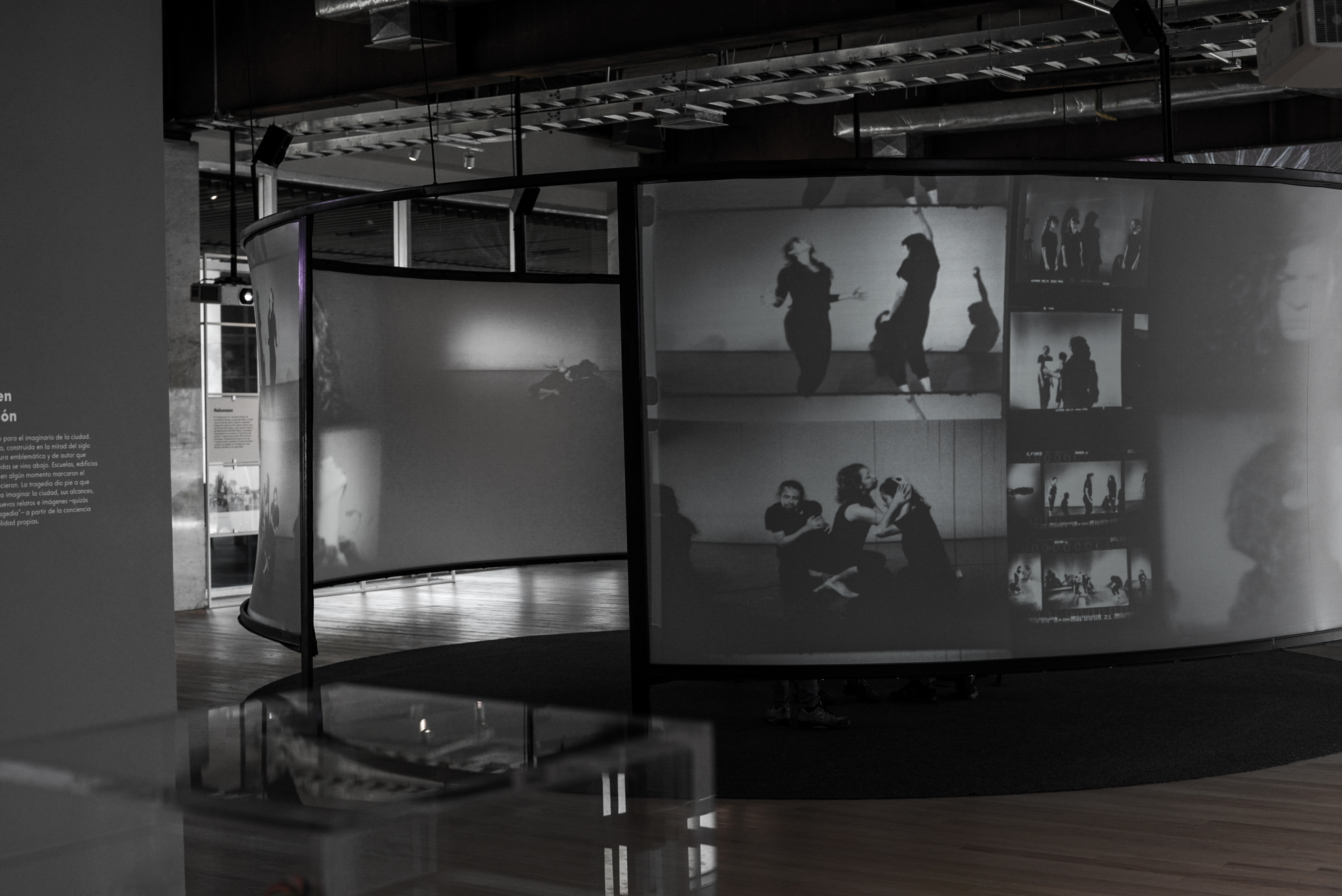 Credits
Director, screenwriting y photography: Pablo Martínez Zárate.
Choreography: Sociedad de Carne y Hueso (Aura Arreola, Teresa Carlos, Raquel Salgado, Marcela Vásquez y Rodrigo López).
Illustration: Santiago Moyao.
Assistant director: José Luis Rangel.
Postproduction: José Luis Rangel, Pablo Martínez Zárate, Hernán Perera.
Cameras: Pablo Martínez Zárate, Hernán Perera, Leonor Castro Guerra, José Luis Rangel, Pablo García, Luis Suárez.
Audio: Pablo García.
Programming: Santiago Rentería.
With the support of Universidad Iberoamericana, Biblioteca Francisco Xavier Clavijero and Laboratorio Iberoamericano de Documental del Departamento de Comunicación.
---
---